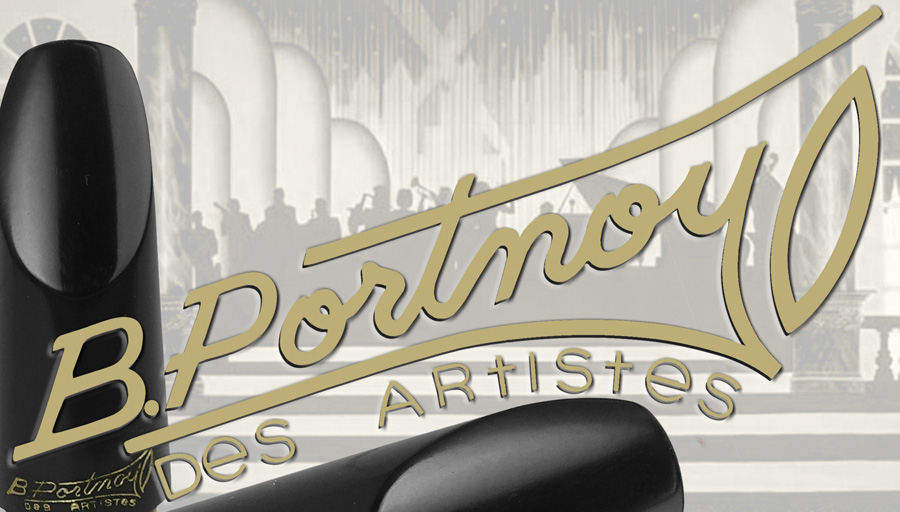 Long considered a standard for American clarinetists, the Portnoy Bb clarinet mouthpiece produce a wonderfully focused tone and yet is very free blowing. Great for the symphony or chamber hall, the Portnoy clarinet mouthpiece has been the most recommended step-up mouthpiece since its release.

The special facing affects the length, width and slope of the opening, the most important factor is the tip opening regarding how it ralates to the bite of the player and how easily it is played for best toanl reproduction.
Model
Description
Tip Opening
Bb Clarinet
BP02
The BP02 is the original model that made B Portnoy famous. The BP02 has a good tone and provides easy blowing, and has been used in bands and orchestras by professionals for years. If the player has been playing clarinet for a while and wants the best, then the BP02 is probably the better choice. It's the most popular.
.050
BP01
The BP01 has a more closed opening and may work better for a smaller bite or beginner clarinetist.
.047
BP03
The BP03 is more open and better for doublers.
.052
Eb Clarinet
BP200
.039
Alto Clarinet
BP202
.064
Bass Clarinet
BP203
.073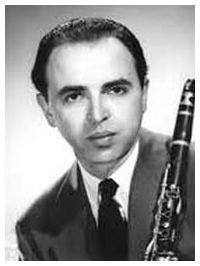 Bernard Portnoy was born in Pittsburgh, Pennsylvania in December 1914. Bernard Portnoy began playing the clarinet at age 13. In about 1931, Bernard gained admission to the Curtis Institute, where he studied with Robert McGinnis where he graduated in 1937. Following graduation, Bernard Portnoy was appointed Principal clarinet of the Pittsburgh Symphony by Fritz Reiner, serving from about 1937-1940. In the 1940-1941 season, Bernard Portnoy returned to Philadelphia to join the Eugene Ormandy and the Philadelphia Orchestra as Principal clarinet. Portnoy remained in Philadelphia as Principal for four seasons 1940-1943. During World War 2, beginning in 1943, Portnoy entered the US Merchant Marine, although he remained on the official roster of the Philadelphia Orchestra until 1946. At the conclusion of World War 2 he joined the Cleveland Orchestra. Then in 1953, Portnoy joined the NBC Symphony for the last two seasons of Arturo Toscanini tenure. After the NBC Symphony, remaining in New York, Portnoy was a New York sessions musician and played on Broadway, including the Broadway cast recording of My Fair Lady with Rex Harrison and Julie Andrews Portnoy taught at the Julliard School in the 1950s and early 1960s while in New York City. Then for 20 years, Bernard Portnoy taught larinet at Indiana University in the 1970s and 1980s. In his retirement from orchestra life, and while at Indiana University, Bernard Portnoy became a successful designer and manufacturer of clarinet mouthpieces and ligatures. Bernard Portnoy died in Marin County, California, north of San Francisco, on December 2, 2006, two days before his 92nd birthday.